Best Furniture & Home Accessories - May 2015
Spring has me itching to redecorate, and since I am always in the mood for a well designed accessory or piece of furniture I could not resist showing you what I came across this week. Let me know which is your favorite in the comments below!
Kelly Wearstler's New Lighting Collection
I was designing table lamps in my dreams last week (they were absolutely fabulous!), so it was perfect timing for the debut of Kelly Wearstler's Lighting collection! As one of my favorite designers, she always does an amazing job of blending a chic aesthetic with imaginative shapes.
Images via Architectural Digest
The Macarons Lighting by Davide G. Aquini
I could not resist showing you these incredibly fun and graphic lamps by Davide G. Aquini. These prints totally remind me of the early 90s, and are making the kid inside me want to bring these babies home!
Images via Design Milk
Bend Goods Furniture and Design Studio
I am LIVING for the vibrant products by Bend Goods and cannot wait to see them in person at ICFF this weekend! I am always a sucker for a versatile piece, and these vibrantly colored furniture pieces are perfect for both indoor and outdoor spaces. Swoon.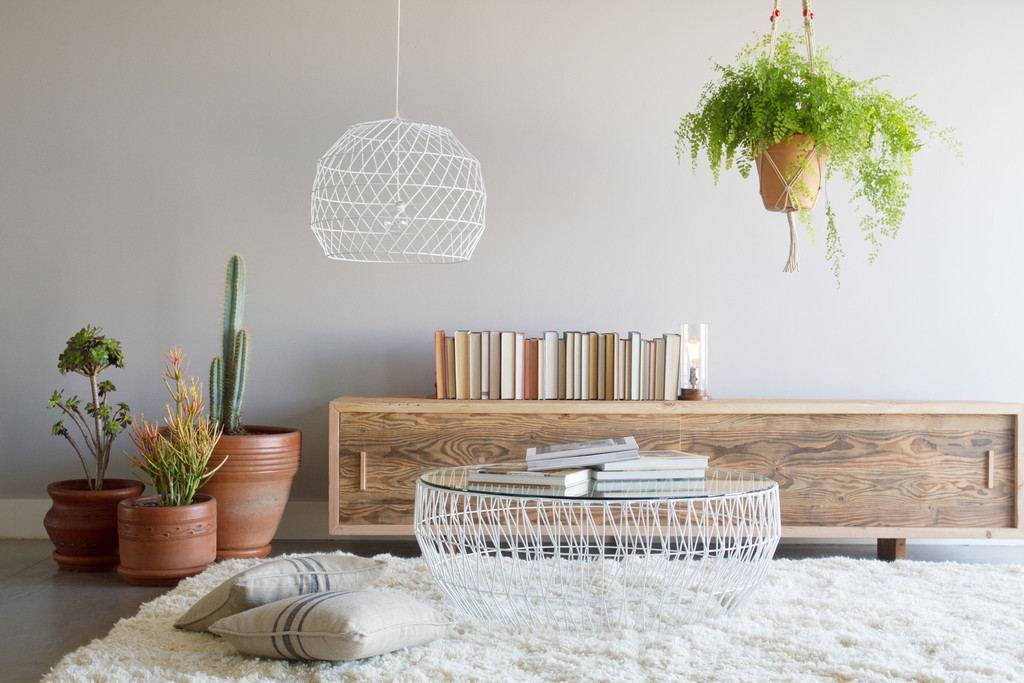 Images via Bend Goods
SOCIAL+STUDIES Mirror
Your room will never look the same with this custom-made, geometric marble floor length mirror. Plus - you always want the best looking mirror for the best looking you!